Search Results for: cloud
27 de November de 2012
by
(Please note this post was originally published in the Spanish version of Security Art Work last 2nd Oct 2012)... Leer Más
On 7 February, a meeting was held in Madrid at the Vodafone Observatory of the Company, where experts in the cloud, artificial intelligence, robotics and digital transformation gave a vision on how to face the challenges of industry 4.0. In previous articles by Joan Balbastre about Industry 4.0, we could see what characterizes this industrial revolution and its basic design principles. In these articles, up to six different principles are named and one of them allows us to focus on this text: service orientation. This orientation turned out to be the fundamental axis of the whole event.
It is true that, in the face of strong competition between companies from different sectors, the optimization of the products or services provided has become a priority. There are many ways to improve a company or product. In recent years, information gathering has become one of the fundamental pillars on which the Industry 4.0 revolution is based. The data collected from consumers allows companies to perform different actions such as preventive maintenance, quality assurance, real-time defect management, operations management, etc. A clear example of the change that companies in the industry are undergoing is the case of Quality Espresso, which has gone from producing only one product, designing, producing and marketing coffee makers, to the provision of an added service thanks to the collection of information. Quality Espresso coffee machines not only allow connectivity with different devices, but are also able to collect statistical information for the company, in order to improve the products or even influence the design of new ones, as indicated in the event.
The Intelligence Development Group of S2 Grupo has carried out an investigation on an actor from whom LAB52 has not been able to find references or similarities in open sources and who has been identified as WIRTE.
The DFIR (Digital Forensics and Incident Response) team of S2 Grupo first identified this actor in August 2018 and since then the follow-up has been carried out during the last few months.
This group attacks the Middle East and does not use very sophisticated mechanisms, at least in the campaign started in August 2018 which was monitored. It is considered unsophisticated by the fact that the scripts are unobtrusive, communications go unencrypted by HTTP, they use Powershell (increasingly monitored), and so on. Despite this apparently unsophisticated modus operandi compared to other actors, they manage to infect their victims and carry out their objectives. In addition, as will be seen during the report, the detection rate of some of the scripts in December 2018 by the main antivirus manufacturers is low, an aspect that must be highlighted. We must be aware that once these scripts are executed, it is when the behavior analysis of many solutions will detect them, but this fact has not been studied by LAB52.
This actor in all the artifacts analyzed shows his victims a decoy document in Arabic with different themes. During the report these documents will be analyzed and who could be the objectives depending on the topic dealt with in the document. [Read more…]
A few days ago we got the source code of the Haikai malware, which corresponds to one of the many implementations carried out by the continuous recycling of source code belonging to different IoT botnets. Although we have not identified any new developments compared to previous IoT malware versions, it has allowed us to obtain a lot of information on techniques, improvements and authors.
It should also be noted that, according to different records obtained, this botnet has been in operation for most of the last month of June.
In the following lines the code will be analyzed, as well as the possible attributions and the implementations not referenced in the execution thread, which allow us to guess that the code is mutating in different lines in parallel for the same function.
So let's start by analyzing the structure of the files. [Read more…]
Today at SAW we are not going to talk about security but about religion. About the true religion, the good one: about Unix. And about its gods: Kernighan, Ritchie, Thompson … we could cite a few. And about the tools that, in the seventies, these gods sent to us poor mortals, like the manna fallen from heaven for the chosen people.
The thing is that these gods created a real operating system, with some technically wonderful tools and a very simple philosophy: simple capabilities that combined make complex tasks. Perfection. Life is Unix running a script. More than forty years have gone by and we, poor mortals who were the chosen people, what have we done all this time? Trying to dishonor that divine legacy with artificial and useless layers ("of abstraction", they call them, to try to make sense of them) that introduce two unnecessary problems in any "modern" technological environment: complexity, and therefore probability of error, and slowness.
Exemplary is the "true" executable, in line with the story recently commented by Rob Pike on Twitter:

$ >mytrue;chmod +x mytrue
$ ./mytrue
$ echo $?
0
$
A program whose only purpose is to always return 0. An empty executable. EMPTY. There can be nothing simpler that works, and has been for forty years … well, that's where we mortals come in. Year 2018:
(This entry has been prepared in collaboration with Ana Marzo, from Equipo Marzo, which provided a good part of the information).
Just a couple of weeks ago Ana March, from Equipo Marzo, an attorney for whom I have great professional respect, contacted me to tell me about the publication, not expected (at least by me), of a new regulation of the Commission related to the NIS Directive, which I have called in a display of originality NIS implementation regulation.
In fact, on 30 January, the Implementing Regulation (EU) 2018/151 of the Commission from 30 January 2018 was published, laying down rules for the application of the Directive (EU) 2016/1148 of the European Parliament and of the Council with regard to the specification of the elements to be taken into account by digital service providers in order to manage the existing risks for the security of networks and information systems, as well as the parameters for determining whether an incident has a significant impact..
At least it caught me by surprise (and I am sure that some of our readers will see the same thing), since I expected a transposition of the directive, not a regulation emanating directly from the Commission (which does not mean, of course, that we will not enjoy our own NIS-compliant legislation, as the legislator must be kept busy…). Given that, although in different areas, we had both coincided at the same client that fitted into the concept of digital services provider and could therefore be affected, we asked ourselves about the applicability of the regulation to this specific client. For example, is an online newspaper affected? And an online sales website? An online bingo? And the purchase-sale between individuals? Deriving the answer to these questions is the subject of this entry.
[Read more…]
A few months ago, I changed my old TP-LINK router to an ASUS. Since it is the de facto manufacturer recommended by my ISP, in order to avoid any complications that could lead to delays in getting my Internet up and running I decided to go with it.
Then comes a lonely afternoon of boredom, or perhaps out of habit (I wanted to start writing a report:D), so I start by trying a little apostrophe here, a marquee as the Wi-Fi name, , command execution in one of the network diagnostic pages and a long list of etc. In the end, one thing leads to another (you know how that goes…), you get involved and when you're conscious you have Burp or ZAP open, you've gone over halfway through OWASP and you've been looking for hours for something to play with, something interesting to see how safe your brand-new router is. [Read more…]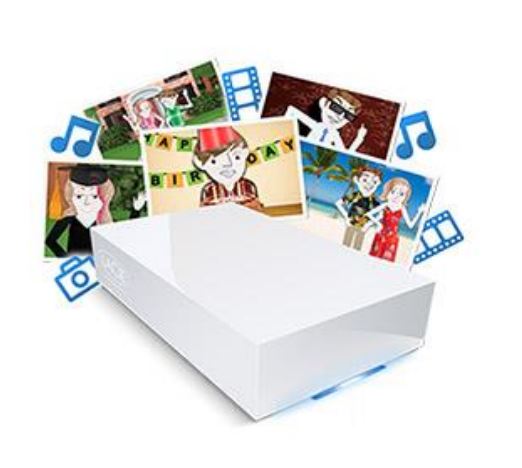 The widespread use of devices connected to the network, such as cars, medical equipment, industrial controllers (PLCs), appliances, etc., has brought with it a new and extremely vulnerable landscape.
While there has been a breakthrough in connectivity issues (Twitter is everywhere!), the security issue has also been set aside. This is mainly due to the fact that for most users and organizations, Internet security is not a fundamental factor, which is why cases such as Mirai, one of the largest distributed denial of service attacks that has been recorded so far, which is just one of the first cases that we have to face in this new scenario..
The proliferation of interconnected devices has brought many advantages to users (homes, organizations): flexibility, mobility, automation, efficiency, etc., but what happens when we do not take the appropriate security measures and are unprotected by default?
You will then see how a series of small weaknesses can lead to a large leak of information, compromising personal, financial and confidential data, both private and organizational.
Let's assume an organization that has basic security measures: workstations cannot make direct connections to the Internet, only being able to carry out web requests through a proxy server, which is also the only one that can make external DNS queries.
HTTP and DNS traffic generated by this proxy server are properly monitored, and the proxy "breaks" HTTPS, so techniques like the domain fronting can also be detected. Only a few whitelisted websites are accessible. [Read more…]
In this entry we continue with domain fronting; on this occasion we will explore how to implement a simple PoC of a command and control and exfiltration server on Google App Engine (GAE), and we will see how to do the domain fronting from Windows, with a VBS or PowerShell script, to hide interactions with the C2 server.
The goal
When we have everything ready, we will have a webservice at myc2server.appspot.com which we can use from a compromised Windows machine in the following way; we will have a command and control channel (on the path /e2e7765b71c1, as an authenticator):
[Read more…]