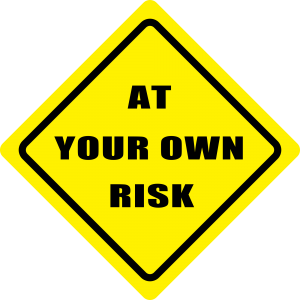 El pasado fin de semana, desde nuestra cuenta de Twitter @securityartwork os lanzamos una petición que consistía en que, entre todos, forjáramos una lista inicial de libros "imprescindibles" para aprender diferentes materias dentro del ámbito de la seguridad informática tuiteándolos con el hashtag #secbook. Obviamente pretendíamos elaborar una lista inicial genérica ya que, como todos sabemos, dentro de la ciberseguridad hay muchísimos campos en los que especializarse y no podríamos cubrir completamente todos si decidimos abarcarlos todos, además de que entonces sería una lista muy sui géneris.
El resultado de los libros que sugeristeis fue el siguiente:
Nmap Network Scanning: The Official Nmap Project Guide to Network Discovery and Security Scanning de Gordon "Fyodor" Lyon.
A Bug Hunter's Diary: A Guided Tour Through the Wilds of Software Security de Tobias Klein.
Malware, Rootkits & Botnets: A Beginner's Guide de Christopher C. Elisan.
Las colecciones completas de la Liga de la Justicia, Batman y el Escuadrón suicida de DC Comics.
Hacking Exposed: Network Security Secrets & Solutions de Stuart McClure, Joel Scambray y George Kurtz.
Hacking: The Art of Exploitation de Jon Erickson.
BackTrack 5 Wireless Penetration Testing Beginner's Guide de Vivek Ramachandran.
Unauthorised Access: Physical Penetration Testing For IT Security Teams de Wil Allsopp y Kevin Mitnick.
Metasploit: The Penetration Tester's Guide por David Kennedy , Jim O'Gorman , Devon Kearns y Mati Aharoni.
Rtfm: Red Team Field Manual de Ben Clark.
The Code Book: The Science of Secrecy from Ancient Egypt to Quantum Cryptography de Simon Singh.
Pentesting con Kali de Pablo González, Germán Sánchez y Jose Miguel Soriano.
Metasploit para Pentesters de Pablo González y Chema Alonso.
The Database Hacker's Handbook: Defending Database Servers de David Litchfield , Chris Anley, John Heasman, Bill Grindlay.
Owasp Zed Attack Proxy Guide de @BalderramaEric y @sniferl4bs.
The Antivirus Hacker's Handbook de Joxean Koret y Elias Bachaalany.
The Rootkit Arsenal: Escape and Evasion de Bill Blunden.
Rootkits: Subverting the Windows Kernel de Greg Hoglund y Jamie Butler.
The Browser Hacker's Handbook de Wade Alcorn, Christian Frichot, Michele Orru.
Network Security Essentials Applications and Standards de William Stallings.
Violent Python: A Cookbook for Hackers, Forensic Analysts, Penetration Testers and Security Engineers de T.J. O'Connor.
Cuadernos Rubio de Ramón Rubio.
Android Security cookbook de Keith Makan, Scott Alexander-Bown.
The Art of Memory Forensics: Detecting Malware and Threats in Windows, Linux, and Mac Memory Practical Malware Analysis por Michael Hale Ligh , Andrew Case, Jamie Levy, Aaron Walters.
Malware Analyst's Cookbook de Michael Hale Ligh , Matthew Richard , Steven Adair , Blake Hartstein.
The Web Application Hacker's Handbook: Discovering and Exploiting Security Flaws de Dafydd Stuttard , Marcus Pinto.
Official (ISC)² Guide to the CISSP CBK de Adam Gordon.
Neuromante de William Gibson.
The Cuckoo's Egg de Clifford Stoll.
Hacking Ético de Carlos Tori.
Google Hacking for Penetration Testers de by Johnny Long (Author), Bill Gardner (Author), Justin Brown (Author).
E-mail Virus Protection Handbook : Protect your E-mail from Viruses, Tojan Horses, and Mobile Code Attacks de by Syngress (Author), James Stanger (Author).
Seguro que podemos ampliar esta lista muchísimo más e intentaremos mantenerla "viva" con vuestras recomendaciones e incluso ordenar el listado por categorías, pero para empezar ya tenemos aseguradas unas buenas horas de buena lectura y aprendizaje. Esperamos que sigáis aportando libros interesantes a esta lista y sigáis tuiteándolos con el hashtag #secbook.
Por supuesto no hay que olvidar que hay muchísimo material en formatos diferentes al libro que se pueden usar para aprender como papers, artículos en blogs, slides, vídeos de charlas, etc.