Undoubtedly, all of you will know the famous American statistician William Edwards Deming, a strong advocate of the need to transform American industry in the last third of the 20th century and who, at the same time, would develop a prosperous and relevant professional career during the reconstruction of post-WWII Japan.
In all likelihood, most of you will be familiar with Deming's "14 Principles of Total Quality," the fourth principle of which states that:
Don't award business based on price; minimize total cost by having single suppliers on long-term relationships of loyalty and trust
In other words, something like: "end the practice of doing business based on price; instead, minimize total cost through a few suppliers based on long-term relationships built on loyalty and trust."
Naturally, a principle is a fundamental idea that should govern a thought or behavior … which does not mean that it is possible to put it into practice at all times and under all circumstances!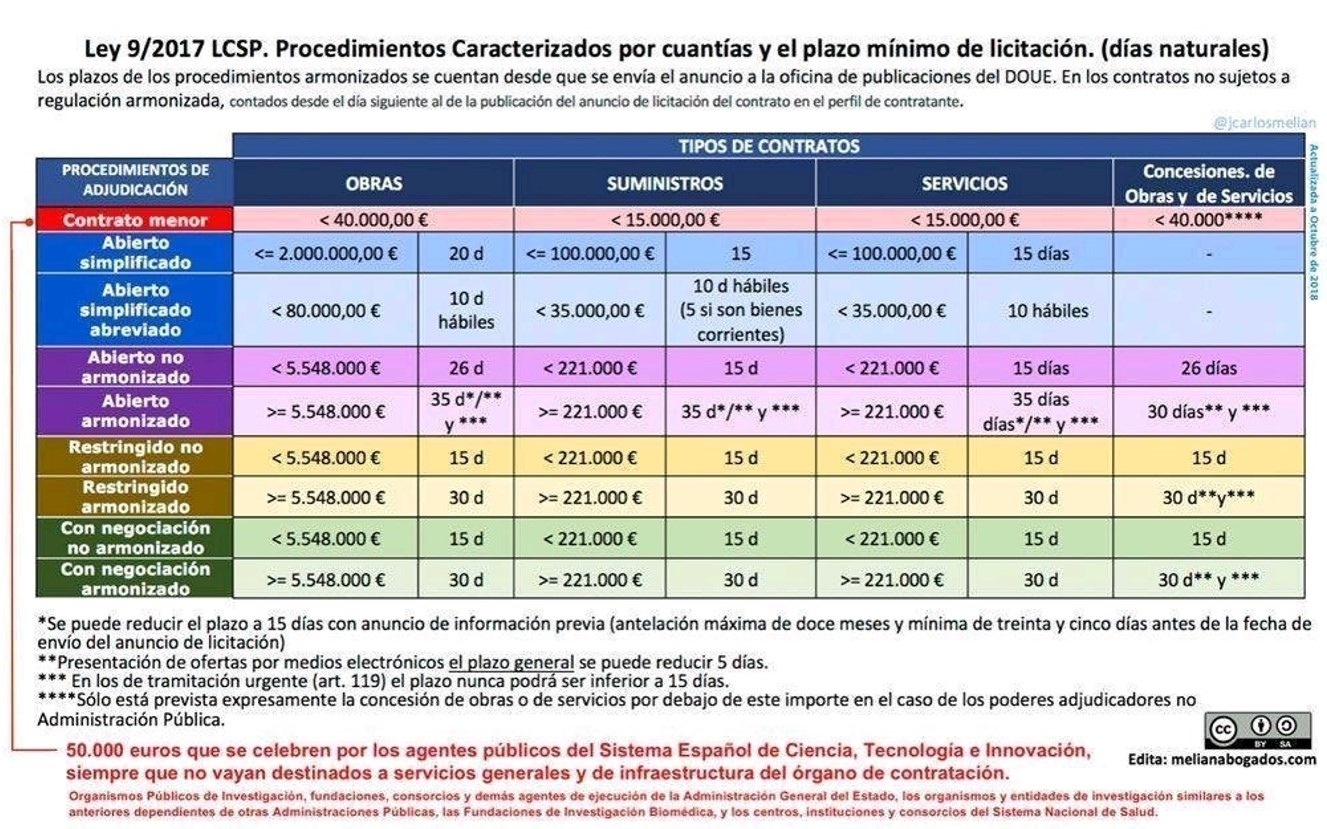 If we go to the field of the Spanish public sector, the high-level framework that regulates relations between suppliers and Public Administrations is Law 9/2017, on Public Sector Contracts, by which the Directives are transposed into the Spanish legal system of the European Parliament and Council 2014/23 / EU and 2014/24 / EU.
It is an extensive legislation of nearly 350 articles, which establishes its own principles: free access to tenders, publicity and transparency of procedures, non-discrimination and equal treatment among bidders, proportionality, integrity, free competition, necessity, suitability, efficiency, etc. To ensure compliance with these principles, and as it cannot be otherwise, public officials must play an oversight role.
Given the breadth and diversity of regulated contracts, their duration (Article 29) will depend on the nature of the services provided, the characteristics of their financing and the need to periodically submit the performance of such services to competitive bidding. Apart from regulating extensions, this article establishes the maximum duration of each type of contract: five years for supply and service contracts (including possible extensions), which is longer in the case of contracts for the concession of works and services. On the other hand, minor contracts cannot have a duration of more than one year or be extended.
In particular, in relation to supply and service contracts, the law itself establishes the case of extension of the five-year period when required by the recovery period of investments directly related to the contract, and these are not likely to be used in the rest of the contractor's productive activity. Assumption that fully applies in contracts related to Information Technology and, therefore, Information Security.
Furthermore, in Article 145, there is a new denomination "best value for money", which replaces its equivalent predecessor, "economically more advantageous offer". This article establishes that "the awarding of contracts will be carried out using a plurality of award criteria based on the best value for money".
In this sense, when developing the economic and qualitative criteria that should serve as the basis for evaluating the best value for money, the first of these is "quality, including technical value, aesthetic and functional characteristics, accessibility, universal design or design for all users, the social, environmental and innovative characteristics, and its marketing and conditions".
The following sections set out other criteria such as "the organization, qualifications and experience of the personnel assigned to the contract" or "after-sales service and technical assistance", although it is true that article 146 establishes that "when only one award criterion is used, it must be related to costs, which may be the price or a criterion based on profitability, such as the cost of the life cycle".
A possible concurrency
Generically, in the context of IT and Information Security contracts, supplier management is a capacity that should allow any organization, public or private, to manage its collaborators and the services they provide. The goal is none other than to achieve a consistent level of quality of IT and Information Security services that effectively support business activities, at an appropriate price.
In other words, the objective of supplier management should not be limited to obtaining a good value for money from suppliers and contracts, but should cover a wider range:
Ensure that contracts and agreements are aligned with business needs in the best possible way.
Monitor supplier relationships and performance.
Maintain a supplier management policy.
Maintain and improve a knowledge base on suppliers and contracts.
When these objectives are not balanced, the ultimate and primary reason for hiring can be threatened: to obtain an efficient, quality service that best meets business requirements.
Therefore, far from possible perceptions of contract awards far removed from Mr. Deming's postulate, that is, based on price and of short duration, the truth is that the Spanish legal framework, transposed from the European Parliament and Council Directives, converges fundamentally with the aforementioned principle of Total Quality.
In conclusion, there is a clear meeting space between the duration periods of public contracts defined by law 9/2017 and that environment of loyalty and trust between supplier and client that we saw at the beginning of this post, which should result in effective and quality services in favor of the latter. Which, in short, allows us to escape from the contracting paradigm specifically based on the price of the offer, and to frame ourselves in "win-win" service scenarios for all interested parties.